Archive for the 'Personal Reflections' Category
First up, just wanna wish all my blog readers who are celebrating the Lunar New Year a wonderful Year of the Metal Rabbit ahead. May this year be a great blessing for you and your loved ones and that all that you are endeavouring for this year be successful!

The first day of CNY had passed in a flash and so's the first month of the year. The rapidity of time passing by really bothers me quite a lot of times and often made me ponder a lot. And when I slip into my often quiet, lonely and ponderous moods, everything feels depressing…and frustrating.
Like what I'm feeling now.

I've been advised a lot of times that it does one good to take time off and take a good hard look at oneself and reflect on one's life thus far – how one has lived life so far, what great (or small) achievements one had succeeded in gaining, was it all worth it, was it all a waste and what's gonna happen next in life? These questions and more were what I have been facing up to for the past couple of days, simmering in my mind and constantly the source of weird dreams I've been having of conversing and arguing with myself in front of a mirror.
All these boils down to just one question that I still find it difficult to answer. Well, not difficult but it's just that I probably don't know how to answer it, or maybe afraid to answer it. Because I know I'll be immensely disappointed if I answer it honestly. That I can't face up to the reality of it.
Come November 29 this year, I'll be exactly 29. And a full year after that I'll be hitting the BIG 3-0, which I am very afraid of. Heh, guess you can say that I'm having a pre-Thirties crisis or a pre-Thirties blues. Since graduating at the end of 2003 and starting my first real job in Feb 2004, it has been a long bumpy ride with a lot of potholes and roadblocks interfering in this journey of life that I am in. There were high points and there were low points and then, there were those seriously low points when I really thought of giving up altogether and whether life is worth living for when it's this hard.
But I survived.
Thank God I survived. And it is God indeed that gave me strength to pull through. And it was friends that I love, that I cherish, that had stood by me till today that made it easier to get up, shake off the dust and soldier on again. Not to mention the promises that God has for me revealed through people who had prayed for me. It's amazing how just by believing in those promises and believing in the good future that is yet to come that has slowly restored my spirits and made me think that "The future is what made my life worth living for, certainly worth going through. That all the pain of loss, the heartache, the humiliation and the failures I had endured were worth enduring." So what if I am not perfect? I refuse to believe and accept all the lies and hurtful words people had said about me. I will be somebody. I will be influential. I will be used mightily by God in many ways through the ministries that He has planned and kept ready for me to take up when the time comes.
So, I'm believing that this year, the remainder 11 months, is another year of promise, another year of great expectations. I'm going to put all of my fears, worries, insecurities and anxieties behind me and look ahead with steely determination to make this year a great year for me in every area of my life – from my relationships with people, to my career and to my spiritual life. I'm not going to let anyone stand in my way of trying to achieve my dreams and my ambitions. My God is on my side, I shall have no fear because He is bigger than anything that tries to hinder the path that I am on.
Yes, this year's will certainly be promising. Lots of things lined up…my first major decision of the year is to enrol for the School of Acts and pray that I will get accepted into it. It is a six-months intensive course on pastoral ministry, church leadership, evangelism, servanthood, spiritual gifts and discipleship. Apart from this, I'm making plans to travel a bit more often, to not be afraid of stepping out of my comfortable, sheltered life. Next is that I need to get started on that book of testimonies that I have been putting off for a few years now and to write more Holy Spirit-inspired lyrics that will move the hearts of the people to reach out to Jesus. Also, I need to start researching on which good Master of Arts programme that I should undertake next year to kickstart my career path as an academic and lecturer. And finally, one of my biggest dreams is to establish my own media empire, and so, I have to start learning how to go about making it a reality now by understanding the process of starting a company, the laws regulating the media, the capital I need and a viable product that is sustainable and long-lasting.
It all looks challenging alright, but I got faith to succeed. I got supernatural faith from above that will keep me going. I'll end hear with the earnest, heartfelt prayer of Jabex that moved the heart of God so much that He granted him what he had requested. And what did Jabez prayed for? This, which is taken from 1 Chronicles 4:10:
And Jabez called on the God of Israel saying, "Oh, that You would bless me indeed, and enlarge my territory, that Your hand would be with me, and that You would keep me from evil, that I may not cause pain!" So God granted him what he requested.
I resolve to pray and declare this every morning I wake up from today onwards.
So, it's another brand new year, another year of challenges. But I'm firmly believing that it is also a promising year for God's plan to be unveiled in my life. That it is going to be year of blessing and year when I see God's hand at work in every area of my life!
I pray that it will be the same for all of you too!
The stats helper monkeys at WordPress.com mulled over how this blog did in 2010, and here's a high level summary of its overall blog health: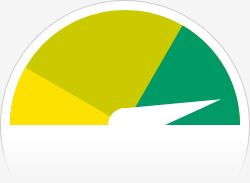 The Blog-Health-o-Meter™ reads Wow.
Crunchy numbers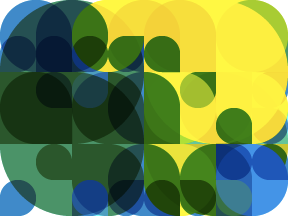 A helper monkey made this abstract painting, inspired by your stats.
About 3 million people visit the Taj Mahal every year. This blog was viewed about 59,000 times in 2010. If it were the Taj Mahal, it would take about 7 days for that many people to see it.
In 2010, there were 3 new posts, growing the total archive of this blog to 380 posts. There was 1 picture uploaded, taking a total of 19kb.
The busiest day of the year was March 11th with 257 views. The most popular post that day was Child Actors – What have we done to these kids?.
Where did they come from?
The top referring sites in 2010 were search.conduit.com, facebook.com, google.com, search.aol.com, and voresborn.dk.
Some visitors came searching, mostly for curry, curry chicken, haley joel osment, list of goals, and child actors.
Attractions in 2010
These are the posts and pages that got the most views in 2010.
1
Child Actors – What have we done to these kids? April 2006
19 comments
2
My First (Interesting) Attempt at Cooking Curry Chicken! June 2006
7 comments
3
A List of 100 Goals to Achieve Before I Die June 2006
32 comments
4
Animax on ASTRO 715 – God Sent! September 2006
22 comments
5
Oh, gosh! Haley Joel Osment hurt in car crash!! July 2006
3 comments
Hello, hello, to all you denizens of the World Wide Blogoverse! How's y'all doing?? It's been a while and wow wee, it looks like the comments to some of my old posts are still coming in thick and fast (though at least 75% are spam!). Sorry if I didn't respond to each of your comments as I had left this blog in a coma pretty much for nearly the last 2 years.
I just felt its time for to resuscitate my poor blog and wake it from its long coma after my passion for writing became hot and furious in recent days. It's like there's something in me that's struggling to burst forth right out like an Alien. Writers out there, I'm sure you know what I meant. So there, I'm back at writing ad you have no idea how much I'm relishing the feeling right now of putting these simple thoughts on screen here. What freedom! I don't need to keep it all bottled in anymore and redicovering my dumping ground fills me with such euphoria that I don't care if I'm no longer coherent. I just want to write, and write… and write some more!
And so I am. Get ready, Blogoverse! The good old Eternal Wanderer is back on the prowl and he's so ever hungry and thirsty for something to write about!
Peace out!
Wow, looks like I've fallen off the blogosphere grid for almost five months already! So much had happened since my last post on Obama's Berlin speech… so sorry to you folks who've been wondering where I'm off to. I'm doing well, no health problems or such, just a little stressed out.
But I've been enjoying a long break from work. Tomorrow I'm going back to work and hopefully, I am able to get through the next two days without too much trouble. It's been four-and-a-half-months since I joined a new company as a writer, and while I enjoyed the work and have been learning lots, I don't really like the environment and some of my colleagues. But what to do? I find this company to be a great place where I can grow, although I don't see myself staying with them more than three years, as I still have my heart set on studying overseas, travel and lecture. And write a few damn good books while I'm at it. I can still dream but I'll go wherever my God wants me to go, I guess.
I would really like to update you guys more about what has happened to me in last several months but just don't have the heart to look back to the past. All I can say is that I'm glad that this year is coming to an end in a couple more days. I'm sure like most of everyone around the world, 2008 has been a year to forget. Yet, I'm still thankful for all the good and bad experiences I had throughout the year that have help developed me further to become a better person.
With that said, do look forward to my hopes and wishes for the coming new year. I'm praying that 2009 will be a fruitful and successful year for me personally and that I will be able to meet and achieve some of my life's goals. And I'm praying that 2009 will also be just as good a year for all of you, regardless of the doom and gloom surrounding the world today. Let's be optimistic and work towards overcoming whatever trials and tribulations the new year would bring ok?
Cheers everyone and love you all!
It's been almost more than a month now, sorry to keep my faithful readers out of the loop here. I must say, I'm beginning to feel my passion for blogging my thoughts slowly ebbing away from my being. I may need some time to get away from it all and just spend a couple of days in isolation blogging and writing. Not that I've not been doing any writing these days but it's mostly writing out the usual press releases, reporting stuff and writing movie reviews. Hardly creative writing in a sense.
So what's been keeping me away? Hectic work schedule, a church camp, no inspiration among other things…
But hopefully, with this post, I'm getting back to my blogging stride. Even if I'm not in top form yet… Heck, have I ever been in top form anyways? Here I am blogging rubbish while I'm supposed to be mulling over a couple of press releases to edit and post as news items on the KLWeekly site.
I still  love my work, I just have to keep saying that. And I DO really love my work, writing is everything I ever wanna do. But I'm not getting anywhere at the moment. I've sort of shelved my novel-in-progress for lack of inpsiration and threw myself into my work. KLWeekly is doing good but it's still a small company and there'll always be that desire to work for a more established company but the boldness to make that step to change is not there. I've already got rejected twice two months ago, when I applied for two different jobs, one a copywriter at an established firm in Mid Valley and the other a sub-editor's position at a publishing firm. Didn't even make the shortlist, although I got a polite email from both stating why they can't put me in consideration.
Oh well, I refuse to dwell on it any further, I just want to try and keep looking at the positive side of things. My chance, my opportunity will still be there but it's playing a damn good hide 'n' seek game with me at the moment.
Here's me hoping for a good rest of June and the remainder half of 2008. The year may be slowly turning out to be a bad one for China (God bless that country!), but I refuse to let this year be a bad one for me.
This has to be the saddest news of the year…
Animals, birds and fish perish in pet shop fire

MUAR: Dogs, cats, rabbits, ornamental fish and birds, including exotic parrot species perished when fire razed a pet shop here.

The blaze at the Huah Pets shop, located along Jalan Khalidi, started at about 1.55am, probably caused by a short circuit.

Shop owner Tan Bing Huat said he could not determine the number of animals, birds and fish inside the shop but believed they totalled about 6,000.

He said most of the birds killed in the fire were doves of the merbuk and tekukur species but there were also three exotic parrots which cost RM2,000 each, adding that, he had yet to determine the total loss.

He said the fire spread very fast and within 10 minutes had engulfed the whole shop, which began operation about seven years ago.

A team of firemen from the Muar Fire Services and Rescue Department managed to put the fire under control in about 20 minutes.
Source: The Star
To say that I am terribly upset would be a gross understatement! If there are two issues that I care the most about, it would be children's issues and animal rights. Both are God's gifts to mankind, and we humans who have been charged by God to protect and love all creations of God have responsibilities to fulfill.
6,000 animals!!! 6,000 animals perishing in one day! It's no wonder it was raining so heavily the past hour. God is weeping and mourning for the unnecessary loss of His beautiful creations…
I'm not afraid to say it… I've got no love and no respect for this bald, bespectacled, hypocrite who should just shut the fuck up about "liberating Tibet" from the "oppressive" hands of China.
If he really preaches non-violent, diplomatic dialogue, he wouldn't have egged his monk minions to stage violent protests across the globe and sabotaging China's Olympic preparations. If he truly profess to being a peace-lover, he would have reined in these monks and stopped them from acting in a barbaric manner.
I just wish everyone would stop criticising the Chinese government over everything they've done in the past. They are not the best in the world but which government can really claim to be the best, the cleanest and the most upright. Like Jesus said, "Let he who have no sin cast the first stone". Before throwing brickbats at the Chinese government, the US government and other pro-Dalai Lama allies had better examine themselves and sort out their own dirty linen first. They have no right to accuse China of using force to quell the protesters, who are definitely violating the law and disturbing public peace.
The Olympic Torch Relay is coming to Kuala Lumpur this coming Monday. I may not be able to witness the relay but I am firmly in the pro-China camp. China is the only hope the world ever have to break the US and their Western counterparts dominance and influence. It is true that China still has many flaws, but at least I've seen a lot more progress in China than in the States. I truly admire the way the Chinese government can still maintain the country's stability and oversee its economic boom despite being the largest and the most populous country in the world. I admire their discipline and their tenacity in the face against obstacles and I feel China is being unfairly blamed and hit out by their its detractors.
I'm tired of Tibet being used by the West for their own agenda. And I'm tired of the Dalai Lama being portrayed in favourable light. There's absolutely nothing favourable about him at all. He just wants Tibet so that he can set up his own Tibetan empire. He just wants a country/a land of his own to rule. Can anyone really believe that Dalai Lama has no ulterior motive in wantng to "free" Tibet?
Tibet has always been free. Tibet has always been part of the Chinese land. Go to Tibet and you'll see the temples and the monks residing in these temples are all well-fed and well-kept. If it weren't for the Chinese authorities pumping in money to the land, all these will be in shambles. And if China had really been what the Dalai Lama and his Western allies say it is, these monks and the temples would have all been destroyed long ago. And did you notice that the people of Tibet, the ones who are actually living there and not the ones who are living abroad and have been brainwashed by Western propaganda, have not really spoken out against China? That the ones living abroad and the pro-Tibet ruffians and their pathetic Western allies are the ones doing all the shouting and war-mongering?
Leave China alone, you bastards! And don't you tarnish the Olympics with your pro-Tibet rhetoric!
Go China!
---
---
---
The Keeper of Days

July 2018
M
T
W
T
F
S
S
« Feb
1
2
3
4
5
6
7
8
9
10
11
12
13
14
15
16
17
18
19
20
21
22
23
24
25
26
27
28
29
30
31

All Rights Reserved

Copyright © 2005-2007 Philipp C.K. Gan @ The Eternal Wanderer E-mail - phil[dot]welcometomylife[at]gmail[dot]com

Blogger Profile

Writer, photographer, counsellor, struggling author, aspiring actor (! XD), blogger, and critic of everything from entertainment stuff to social and political matters as well as education and youth issues...It's all in a day's work for this 20-something-year-old Malaysian kid (yes, I'm still very much a 12 year old at heart! Go ahead and try and change me if you dare!) whose living an okay life (no complains so far!) amid the hustle and bustle of life in Kuala Lumpur, Malaysia.

Noble Causes





Classification

Bloggerholics

Malaysian Bookstores!

Malaysian Govt Links

Malaysian NGOs

Otaku Corner

Sites of Interests

The Malaysian Press
Blog Stats

Pages

Tops of the Lot

Thus saidth these people…

Records of the Past

Meta